Strangers visited at all hours: relative

NZ Newswire
2/05/2017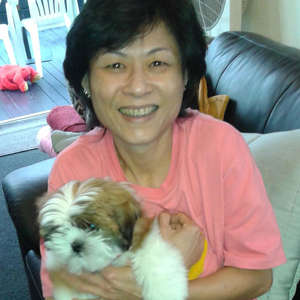 © NZ Police Jindarat Prutsiriporn A woman, who fell from the boot of a moving car and hit her head, was visited at home by strangers at all hours of the day, her daughter-in-law has told an Auckland court.
Jindarat Prutsiriporn, 50, died after breaking free from the boot and spilling onto a south Auckland road in the suburb of Papatoetoe in March last year.
Eleven people were arrested following her death and six appeared in the High Court at Auckland on Tuesday facing a series of manslaughter and kidnapping charges. They deny the charges.
Five others have pleaded guilty to their part in the attack.
Chalidaporn Srikrungkrai, the wife of Ms Prutsiriporn's son, lived with her mother-in-law in 2016, who had been released from prison for drug offences.
Under questioning from Mark Ryan, the lawyer for Seng Liev, who is charged with manslaughter and masterminding Ms Prutsiriporn's kidnap, Ms Skrikrungkai said the people visiting their home would go into her mother-in-law's room.
She also said a well built Pacific Island man visited two-to-three times a week and was described as Ms Prutsiriporn's "protector".
Mr Ryan had earlier claimed that rather than Liev, it was alleged Head Hunters gang member, Panapesa Havea, who planned the attack on Ms Prutsiriporn because she owed him money for drugs.
The Crown has said Havea - who has since pleaded guilty to kidnapping - was a member of a small group of Head Hunters known as the Ghost Unit.
On February 29, 2016, he also surprised Ms Prutsiriporn with a gun after she was lured out of her home and threatened to shoot her, Crown prosecutor Gareth Kayes said.
Ms Prutsiriporn was then detained for the next 22 hours, with a pathologist report concluding she been dealt at least two serious blows to her head.
Finally, she used a knife sharpener on March 1 to force open a car boot and fell onto the road.
The boyfriend of Ms Prutsiriporn, Ted Bray, also told how his partner used marijuana but said she had been going to a drug rehabilitation program and showed no signs of distress in the days before she died.
He said her parting words to him were "I love you" and that he tried in vain to contact her for two days after her death. The trial, set down for 12 weeks, continues.