Street won't seek Labour list spot

NZ Newswire
20/02/2017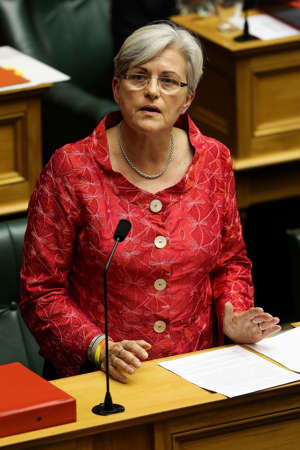 Former Labour MP Maryan Street says she won't take up a list spot in parliament if Jacinda Ardern wins the Mt Albert by-election this week.
Ms Street is next on Labour's list to replace Ms Ardern if she wins the electorate seat but will step aside to make way for another former MP, Raymond Huo, to make a comeback.
"I have thought long and hard about this choice and I have decided that I can be just as effective on issues dear to me outside parliament as inside - perhaps even more so," she confirmed in a Facebook post.
"Besides which, I have discovered weekends."
Ms Street was a Labour MP from 2005 to 2014, during which time she introduced her End of Life Choices members bill to the ballot.
A petition in her name is currently being considered by parliament's health select committee.
Mr Huo was in parliament from 2008 until 2014 and was the first MP of Chinese descent for Labour.
Ms Ardern is one of 13 candidates contesting the Auckland seat in Saturday's by-election.
She faces competition from Green Party list MP Julie Anne Genter, The Opportunity Party's Geoff Simmons and Socialist Party's Jo Carolan.
National is not running a candidate in the long-held Labour seat.