Stress levels for Kiwi workers to increase

NZ Newswire
20/06/2017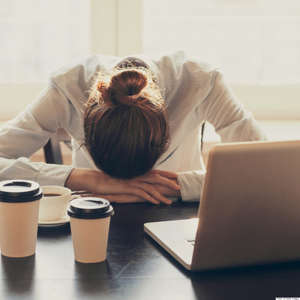 Three quarters of New Zealand's chief financial officers believe stress levels of their finance staff will rise over the next three years.
And 35 per cent of them believe those stress levels will rise "significantly", according to new research released this week.
Increased business expectations, workloads and underdeveloped IT infrastructure are believed to be the main causes of those growing stress levels.
""End of financial year is always a hectic time for the finance department in any company as finance employees are confronted with higher workloads and generally shorter deadlines," managing director of Robert Half New Zealand, Megan Alexander, said.
Overlooking your employees stress levels can be detrimental to a successful business too, she says.
"Businesses with stressed employees will not only experience the negative impact on their business productivity... Workplace stress can also lead to low staff morale and increased sick leave, all directly impacting a company's bottom line."
A huge number of CFOs (93 per cent) are attempting to manage workplace stress, however, by redesigning office space, asking for management feedback and offering flexible working hours.
Ms Alexander says these techniques help staff reach their full potential.