Suncorp unveils bid for insurer Tower

NZ Newswire
21/02/2017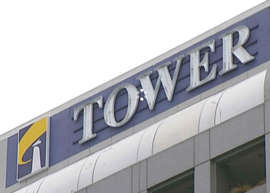 © 3 News

ASX-listed insurer Suncorp Group has built an 11 per cent stake in Tower and put forward a rival takeover offer for the NZX-listed general insurer.
Suncorp, whose New Zealand brands include Vero Insurance and Asteron Life, bought 18.8 million shares at $1.30 apiece and has made "non-binding indicative proposal" to Tower's board to buy the insurer at the same price, it says.
The $24.4 million spent building the stake was funded through Vero's excess capital, it said.
The offer, worth a total $219.3m, trumps a $197m deal already on the table and backed by Tower's board and major shareholders Salt Funds Management and Accident Compensation Corp to sell to Canada's Fairfax Financial Holdings at $1.17 apiece.
The Fairfax Financial Holdings transaction would be via a scheme of arrangement, meaning it only requires 75 per cent of votes cast at a special shareholders meeting.
"The proposed acquisition would consolidate Suncorp's position in the New Zealand general insurance market, creating a business with gross written premiums of $1.6 billion," Suncorp New Zealand chief executive Paul Smeaton said in a statement.
Earlier on Wednesday, Tower chairman Michael Stiassny warned shareholders to tread carefully while the board assessed the rival offer.
The general insurer posted a loss of $22.3m in the September 2016 year as lingering claims from the Canterbury quakes were taking longer and were more expensive to settle.
Last year it said it would corral those claims into a separate entity called RunOff, and suspended its annual dividend to preserve capital for the new company.
Tower shares last traded at $1.135, and have dropped 25 per cent over the past 12 months.