Super Fund sells $292 million stake in Z

NZ Newswire
1/06/2016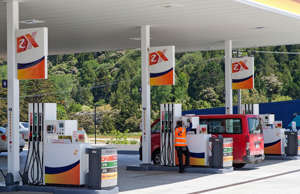 The New Zealand Superannuation Fund has sold down its stake in Z Energy, pocketing $292 million in the process and leaving it with 1.5 per cent of the petrol station chain.
The fund sold 36.4 million shares at $8.01 apiece in an underwritten block trade, it said.
The pension fund has reaped $1.1 billion in proceeds from Z Energy since investing $209.8m in 2010 when it teamed up with Infratil to buy the local downstream assets from Royal Dutch Shell. Its residual stake is worth $47m.
"Over the last six years, Z Energy has grown into a strong, dynamic listed company," said Nigel Gormly, NZ Super head of international direct investment.
"Our retention of a 1.5 per cent holding in the company reflects our confidence in Z Energy's management team and staff."
Last month the Super Fund said it was "a happy holder of Z Energy" after Australian media reported the pension fund was looking to sell its 10 per cent stake.
Z on Wednesday settled its acquisition of Chevron New Zealand's Caltex and Challenge! brands for $785m, pending the sale of 19 retail sites. Z expects to strip out between $25m-$30m of costs as it integrates the new systems into its existing business.
The petrol station chain's shares last traded at $8.19 and have gained 21 per cent so far this year.