Super Fund's investments in NZ drop

NZ Newswire
5/10/2016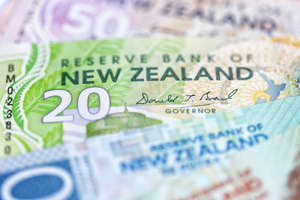 © Getty Images The proportional value of NZ assets held in the SuperFund stands at less than 15 per cent despite a directive seven years ago to lift domestic investment. The New Zealand Superannuation Fund has reduced the portion of the fund invested in New Zealand to less than 15 per cent of its value despite a ministerial directive to eventually increase the allocation to 40 per cent.
The sovereign wealth fund's annual report shows its exposure to New Zealand is 14.79 per cent when based on a proportional calculation of the value of its investments and including holdings in rural and forest land.
That compares 21.3 per cent in 2009.
It said the proportional drop since 2009 reflects the strong performance of global equities in recent years and that it has taken advantage of favourable market conditions in New Zealand to make a profit on some of its local investments, such as its holding in Z Energy.
In May 2009 Finance Minister Bill English directed the fund's Guardians to identify ways to increase the allocation of New Zealand assets in the fund, eventually aiming at a target of 40 per cent, while still investing on a "prudent, commercial basis".
That year the government also stopped making contributions to the fund after putting in $14.8 billion between 2003 and 2009. Guardians chair Catherine Savage said in the annual report that if contributions had not been suspended, the $30.1b fund would now be worth an estimated $50b.
Contributions are due to resume once Crown net debt is 20 per cent of GDP, which on current forecasts will be in 2020/21.
The Super Fund reported a reduced return of 1.89 per cent for the year, dragged down by negative returns from global equities. That compares to a 14.6 per cent return the previous year and 9.44 per cent since inception.
"We expect that, over the long term, we will be rewarded by way of returns that exceed what we could achieve by holding a portfolio of bonds, or by simply putting the money in the bank on term deposit," said chief investment officer Matt Whineray.
Also disclosed in the annual report is the chief executive's remuneration. Adrian Orr earned $1,025,121 in the latest year including bonuses of $334,799, compared to $830,925 the previous year.