'Suspicious approach' to Auckland pupil

NZ Newswire
10/04/2017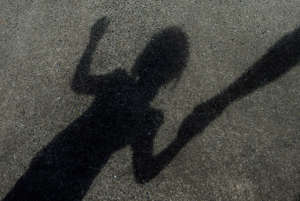 A nine-year-old girl has described being approached by a man on her way to school in Auckland and offered money to get into his car.
She refused and ran to the school to tell an adult, who called police.
The incident happened on Bolton Road in Blockhouse Bay around 8.10am on Monday as she walked past the the man, who was standing next to a black SUV vehicle.
The girl had earlier been dropped off by a family friend.
Detective Sergeant Richard Sami says police were deployed to the area immediately and carried out inquiries on surrounding streets but the vehicle was not located.
He says officers have taken photographs of the scene and are canvassing the area for CCTV cameras.
The man is described as Caucasian, in his mid-30s, with short blond or brown curly hair.
He was approximately 1.65m tall and of average build, and was wearing a dark coloured t-shirt and dark coloured shorts.
Det Sgt Sami says police will continue to canvas the area on Tuesday and will be looking for similar vehicles.
"We will increase police presence in the area before and after school while we investigate this incident," he said.
"It is important to stress that what has happened today is not an attempted abduction but rather a suspicious approach and we are taking this matter very seriously."