'SVU' star Mariska Hargitay questioned in cops' sex assault case

New York Daily News
7/09/2016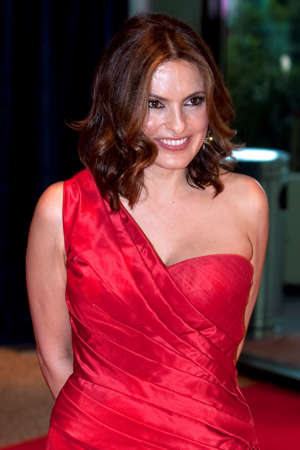 © Bloomberg Mariska Hargitay "Law and Order: Special Victims Unit" star Mariska Hargitay talked to NYPD Internal Affairs Bureau investigators following allegations that a real-life cop had groped an alleged rape victim.
The two disgraced cops accused of taking the woman drinking after her initial interview with them, Officer Lukasz Skorzewski, 32, and now retired Lt. Adam Lamboy, 45, said in court papers last week they want to call Hargitay to the witness stand.
They maintain Hargitay "will testify regarding interactions with the (woman) and (woman's) previous interactions with the cast of the television show 'Law & Order: SVU,'" according to court filings first reported by the Daily News.
Documents obtained by The News last week also indicate the two women met — and might have even talked about — the alleged January 2013 assault.
During a hearing Tuesday, a lawyer from the city Law Department said IAB did speak with Hargitay after the woman reported the incident with Lamboy and Skorzewski.
There were emails from the woman, whom The News is not naming, to Hargitay as well.
The woman's lawyer, Christopher Galiardo, is fighting their request to call Hargitay, arguing the actor's testimony would be prejudicial against his client.
Skorzewski and Lamboy went to Seattle to talk with the woman in July 2013 about her allegations. The day after the interview, they went from bar-to-bar for 10 hours. After they went boozing, the cops then persuaded the woman to return to their hotel with them.
At first, she slept alone in Skorzewski's bed. But at approximately 10 a.m. the next day, he crawled into the bed and fondled her for about 30 minutes, the woman claims in an ongoing Manhattan federal court lawsuit.
The cop has since sued the woman for $2 million, claiming her public statements about the incident have left his reputation in tatters.
Reps for Hargitay, who plays Detective Lt. Olivia Benson on the sex crimes-focused cop show, did not immediately respond to requests for comment.