Swimmers to appeal Rio omission

NZ Newswire
20/06/2016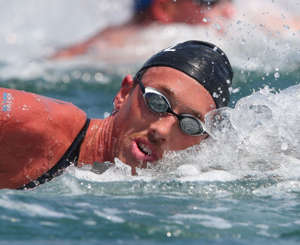 Open water swimmers Kane Radford and Charlotte Webby have indicated they will appeal their omission from nomination for the New Zealand team to the Rio Olympics.
The pair fell short at the final qualification event in Portugal last week. Radford finished 19th in the men's 10km event, 20 seconds off the final direct qualifying spot while Webby was 31st in the women's race.
Although the pair earned qualification as top Oceania finishers, Swimming NZ selectors opted not to nominate them.
The NZ Olympic Committee's nomination criteria is that swimmers must be capable of a top 16 finish, with the potential for top eight.