Tactics take centre-stage for Test rematch

NZ Newswire
30/06/2017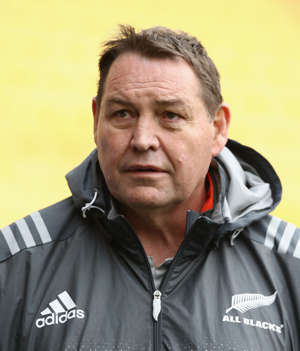 It was England coach Eddie Jones who recently described rugby as "chess on steroids".
Coaching contemporaries Steve Hansen and Warren Gatland have been the grandmasters this week, talking openly about how to outwit the other in the second All Blacks-British and Irish Lions Test in Wellington.
At the heart of the mind games has been whether the home side will stick to the tactics which were so simple but effective in the 30-15 first Test win in Auckland.
The Lions' much-touted line speed across the park wasn't effective as New Zealand's forwards rumbled off short passes from halfback Aaron Smith, using footwork and offloads to breach the advantage line repeatedly.
Hansen publicly delved inside Gatland's brain, no doubt hoping to create uncertainty.
"He's going to second-guess what we did. Are we going to play off nine again? Then we have to second-guess, if we play off No.9, is he going to shut that door," Hansen said.
"If they shut the door, what other door have they just opened? Because you can't do everything.
"The beautiful thing about our game is it's all about space. If you can find it, then you're in business."
Hansen suspects Gatland will throw more players into the ruck to slow down New Zealand ruck ball, which would explain Gatland's promotion of Sam Warburton and Maro Itoje to the starting pack.
Added to the mix is forecast wet weather, which Hansen believes will leave both teams assessing their methods hours out from kick-off.
"This is why coaches love coaching and players love playing," he said.
"It's about reacting and adapting.
"But it's also about us. We've got a talented side. If we prepare well, really genuinely bone-deep, then we're hard to beat."
Gatland wouldn't let Hansen set the agenda when it came to Test tactics and is assuming nothing about New Zealand's gameplan.
"They may come to throw the ball around or kick the ball a bit more. We've got to be ready," Gatland said.
"But we've got to stop their momentum off nine. If they do come hard off No.9, that's going to be an issue for us.
"We've worked hard at that this week, but the All Blacks may come with a different plan. We are prepared."