Tactix target consistency

NZ Newswire
12/06/2016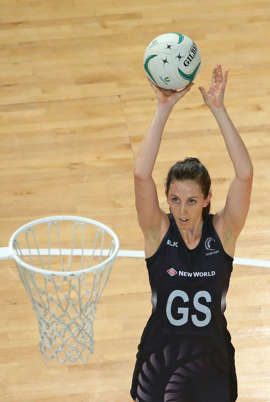 © Scott Barbour/Getty Images Bailey Mes of the Silver Ferns If there's one thing unpredictable Mainland Tactix shooter Bailey Mes craves, it's consistency.
It's something the Tactix have traditionally struggled with in the trans-Tasman netball league, and something that was badly missing from last week's 30-goal thumping by the Southern Steel.
Silver Ferns goal shoot Mes is confident her team can rediscover their best in Hamilton on Monday when they meet the rapidly improving Magic at Claudelands Arena.
"That Steel game was a weird one. We know they're very tidy on attack and are able to score very quickly," she told NZ Newswire.
"We should have been equally tidy, but we had way too many turnovers."
The Tactix have bounced back from the disappointment of that loss, working on their ball movement and retention as they prepare for their 11th-round clash with the Magic.
The 2012 champions went winless for their first six matches of the season, but kick-started a four-game unbeaten run when they edged the Tactix 58-57 last month.
The Magic have welcomed back defender Leana de Bruin and midcourter Grace Rasmussen from injury, although they have now lost shooter Malia Paseka with news she is expecting her first child in November.
After a bright start to the season, the Tactix have slipped down the New Zealand conference into fourth place.
They still have two wins to their credit, however, as well as a second-round 58-58 draw with Southern Steel, the only unbeaten ANZ Championship team on either side of the Tasman.
Mes acknowledges that unpredictability is a key facet of the Tactix game, particularly in the shooting circle where she forms a devastating combination with Malawi international Mwai Kumwenda.
"Mwai's quite an unorthodox goal shoot, and I'm probably quite an unorthodox goal attack, so it does add that element of unpredictability," she said.
"But we also need that consistency, building the links - it's all basic stuff, and then we can let our flair come out."