Team NZ third in world series regatta

NZ Newswire
19/11/2016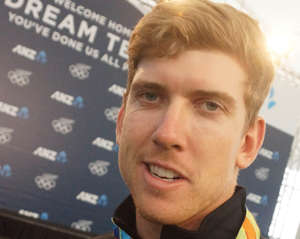 Team New Zealand sit third after the first day of racing in the final America's Cup world series regatta in Fukuoka, Japan.
The battle to take two points forward to the America's Cup Qualifiers in May began in shifty winds that barely crept over 10 knots.
The AC45s were nonetheless flying up on their foils at times, and the action came thick and fast.
After sailing neck-and-neck with British outfit Ben Ainslie Racing in the first race before finishing second, the Kiwis were punished for a bad start and penalised in the race two, crossing the line fifth.
They managed to fight back in the last race, recovering to take third.
BAR top the Fukuoka leaderboard with 27 points, one point ahead of second-placed Team USA with the Kiwis third on 23.
Olympic gold medallist and Team NZ helmsman Peter Burling said there was still plenty at stake in Sunday's double points racing.
"We feel like we sailed all right, but we know we can sail better and being in third place ahead of the double points racing, we've given ourselves a shot.
"It's a close leader board, the big things are to keep it relatively simple and try to do everything right."
Team NZ skipper Glenn Ashby was confident his team would learn from their mistakes and come back stronger on Sunday.
"We are focusing on that now, and we have three more races tomorrow to give ourselves the best shot of winning the overall series."