Terrorist threat level remains low: PM

NZ Newswire
7/06/2017
Recent terrorist attacks overseas haven't prompted a decision to raise the threat level in New Zealand, Prime Minister Bill English says.
"It remains low, but it does require constant vigilance to keep it low," he told reporters on Wednesday.
"Over the last two or three years we have significantly increased the resources for our security and border services - they are ramping up, as we speak, both with people and cyber security."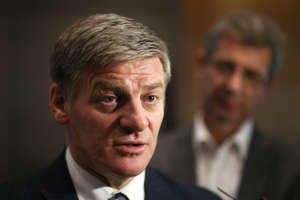 © Hagen Hopkins/Getty Images Bill English Mr English wouldn't say how many people were on the security watchlist.
"I make it a practise not to comment in ways that might point to individuals or the scale of operations," he said.
"Clearly, anyone who looks like they pose a significant threat to New Zealanders and may be capable of these kind of acts, we keep an eye on them."
Mr English's predecessor, Sir John Key, revealed two years ago there were about 40 people on the watchlist at that time.