The Most Romantic Restaurants in New York City

HuffPost
4/09/2015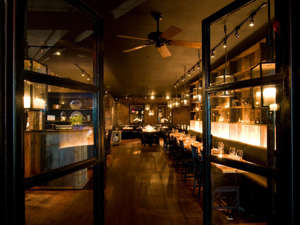 © Provided by Huffington Post Courtesy Restaurant Marc Forgione We've chosen some of our favorite New York City spots for the perfect weekend evening--or any other night you want to do something special.

1. Restaurant Marc Forgione
Marc Forgione's Tribeca restaurant exudes romance: there are weathered brick walls, gilded mirrors, and pillar candles, which supply almost all of the light. Share the spicy lobster chili, served with Texas toast to soak up the broth, or the rich chicken under a brick (since it's a special occasion, splurge on the shaved black truffles for added decadence). The Halibut en Croute's sauce is nicknamed "proposal sauce," supposedly for the amount of times diners have asked Forgione to marry them after trying it.
2. Mar's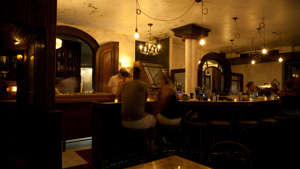 © Provided by Huffington Post Courtesy Mar's This charming throwback Queens joint is perfect for a "just drinks" date that you hope turns into something more. Start in the dark wood-paneled bar where bow-tied bartenders serve up classic cocktails with a twist, like the Mar's Manhattan made with black mission fig bitters. Then, head to the candlelit bistro tables, order oysters from the raw bar, and listen to the 1930s tunes playing from retro speakers.
3. August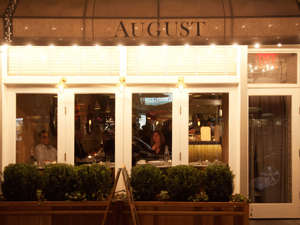 © Provided by Huffington Post This classic date spot recently moved to the Upper East Side, but managed to keep the charm of its original West Village location. The menu in the new locale has kept some of the restaurant's iconic dishes--braised short ribs with honey sriracha, for example--along with new items like roasted halibut with kale emulsion, garlic chips, and black onion. At the marble bar in front, they're making barrel-aged cocktails, including a riff on a Long Island Iced Tea, but if you're looking for a nightcap, try the Glogg: red wine, vermouth, vodka, cinnamon, clove, and raisins, served warm.
4. Black Mountain Wine House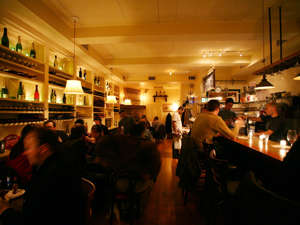 © Provided by Huffington Post Courtesy Black Mountain Wine House It's hard to believe that this cabin--complete with Adirondack chairs and firewood on the unfurnished porch--is just a block away from Brooklyn's bustling Smith Street. Couples can thaw by the fireplace or near the tiny open kitchen, and warm up further with one of the restaurant's 30 wines, including ports and sherries by the glass. Pair those with the truffle Mac and cheese and the white bean crostini with baked ricotta, currently on the rotating menu.
5. One if by Land, Two if by Sea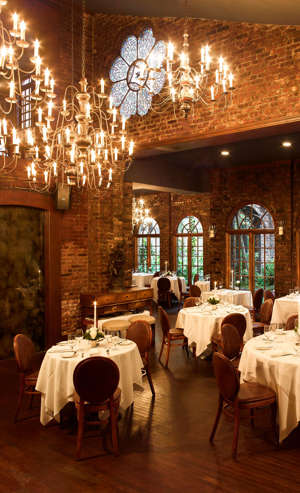 © Provided by Huffington Post Courtesy One if by Land, Two if by Sea Inside this elegant landmark building--it was once Aaron Burr's carriage house--brick walls, gold chandeliers, huge bouquets of flowers, and plush seating set the scene for one the city's most popular spots for proposals. Tables near one of the restaurant's two fireplaces in the Constitution Room, or near the French windows that overlook the garden, are particularly popular with couples. The prix fixe menu is filled with classic upper-crust favorites like beef Wellington, but if you're offered a special extra course "designed just for you," you'll likely be served a ring surrounded by rose petals served under a domed silver platter.
6. Cafe Moto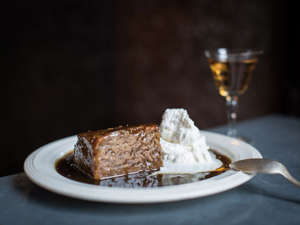 © Provided by Huffington Post Courtesy Cafe Moto Don't be fooled by the weathered exterior and the rumbling subway cars passing overhead: this Brooklyn restaurant is quite romantic, albeit in a slightly rough-around-the-edges, urban way. Couples get familiar around the tiny candlelit, bistro tables and sample French-inspired fare, like the roasted chicken in Dijon mustard. End the evening with the date cake topped with toffee sauce and fresh cream. The table by the window that overlooks the subway entrance is perfect for dates and marriage proposals. (It has seen quite a few).