The MSN apps are now available for iOS and Android devices

Photos
11/12/2014

© Microsoft The MSN apps: free for iPhone, iPad and Android!

Now you can take MSN's most popular apps – News, Sports, Money, Health & Fitness, and Food & Drink – with you anywhere, whether you're on the web, your Windows or Windows Phone device, and now, iPhone, iPad and Android device. Earlier this year we unveiled a new MSN that was built from the ground up for a mobile first, cloud first world. With the addition of iOS and Android apps, we're bringing the cross-platform nature of the new MSN full-circle.
The apps, newly available for download through respective app stores, let you customise and organise the information you want, according to your interests. Simply sign in to your Microsoft account and all your data will available across your devices.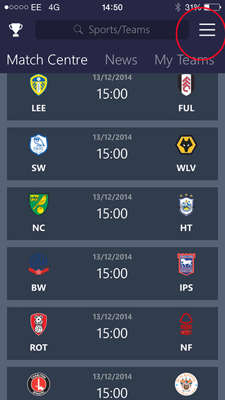 © MSN Sign in to your Microsoft account to personalise your devices  

Beautiful, immersive, and customised to work fluidly on each unique platform, the MSN apps feature an unprecedented breadth of content. Using the MSN News app, for example, you get definitive content from thousands of the industry's top sources, from Sky News to the Press Association. And it's easy to stay updated on any topic you care about, from global events to your local news, all in one place.
Using the MSN Sports app, you'll see real-time game updates, every team's fixtures and result, league positions and get the latest news across 200 leagues and thousands of teams across the world.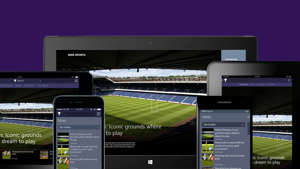 The MSN Money app gives you all the financial news and data, lets you create a Watchlist to track stocks, mutual funds and investment vehicles that you're interested in, as well as provides you with tools and calculators to help you determine anything from a tip at dinner, to a mortgage estimate on a new home, or even retirement planning.

On the MSN Health & Fitness app you can track your diet and exercise, find workouts for your needs, and check symptoms for potential ailments.

The MSN Food & Drink app brings you more than 300,000 tasty recipes, letting you create collections of your favourites, as well as watch how-to videos so you can learn from world-famous chefs. Ah, and let's not forget the extremely helpful wine guide, with more than 1.5 million wine reviews.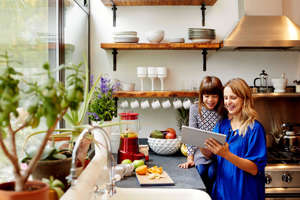 In the MSN Weather app you'll get a 10-day forecast as well hourly forecasts, historical averages, and even severe weather alerts for more than 100,000 locations.
To learn more and to download the apps today, head over to http://www.msn.com/en-nz/msnapps
*Coming to iOS in the coming months