The rise and rise of NZ First

NZ Newswire
29/06/2017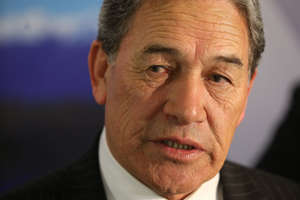 Since Winston Peters brought NZ First back from the dead in 2011 the party has steadily increased its representation in parliament and looks set for another success in September.
This is its track record:
2008 - wiped out with four per cent of the party vote and no electorate seat.
2011 - 6.6 per cent of the party vote, no electorate seat, eight MPs in parliament
2014 - 8.6 per cent of the party vote, no electorate seat, 11 MPs in parliament.
2015 - Peters wins Northland by-election, 12 MPs in parliament.
The party's average poll rating during this month was 9.1 per cent, and it nearly always does better on election night than the polls predict.
This time it's not a matter of whether NZ First can survive, it's a question of how much stronger its representation will be.
Peters' success in Northland was a huge boost for NZ First. He took on National in one of its safest seats, and won by more than 4000 votes.
Becoming an electorate MP enhanced Peters' standing in parliament and future-proofed NZ First.
A party that holds an electorate seat is exempt from the five per cent MMP threshold - NZ First can survive even the worst of times.
On that poll rating of just over nine per cent it could be heading for the best of times.
And if it does exceed poll expectations it could be pushing the Greens to become the third largest party in parliament.
They hit 10.7 per cent in 2014 and have 14 MPs.
Across the same polls that give NZ First an average 9.1 per cent, the Greens come out at 11.8 per cent.
Since the beginning of this year, Peters has held more public meetings than the other party leaders put together.
He's campaigning strongly in the regions, anticipating the provincial discontent that showed up in Northland has spread across the country.
And he's making another strong pitch for the Grey Power vote.
What the polls also show is that a Labour/Greens alliance is well behind National.
The two opposition parties are rating at about 39 per cent while National is in the mid to high 40s.
To change that situation on election night, National's support has to fall significantly or the two opposition parties have to improve dramatically.
To avoid having to go into negotiations with NZ First, National needs at least 47 per cent - the figure it has achieved in the last two elections - and it's partner parties must survive.
Going for a fourth term and with a new prime minister, that's going to be hard.
Winston Peters is again poised to become the king maker.