'The Walking Dead' finally gives proof Glenn is alive

The Huffington Post
16/11/2015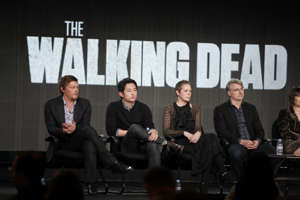 "The Walking Dead" just totally Jon Snowed us.
(Warning! Spoilers!)
The AMC show has kept us on the edge of our seats wondering if Glenn actually died in Season 6, Episode 3, "Thank You." Promos for Sunday's episode, "Always Accountable," also had us worrying about more major characters -- Sasha, Daryl and Abraham. In the end, the only big loss from the episode was Daryl's crossbow, which was taken after he was double-crossed by his onetime captor.
Though that's a bummer, we finally got a little "help" when it comes to Glenn's situation. 
Was that Glenn on the radio? Probably.