The World's 10 Sexiest Beaches

HuffPost
30/09/2015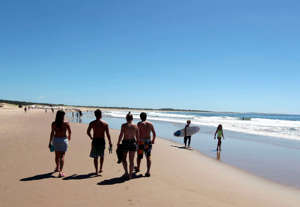 © REUTERS/Andres Stapff Beach goers walk by Jose Ignacio beach in the luxurious seaside resort of Punta del Este, Uruguay. Hot sun, hypnotic waves, lots of bare skin . . . Beaches are languorous and voluptuous to begin with, but these 10 sandy stretches around the world are extra sexy, thanks to their beautiful scenery and even more beautiful people.
1. José Ignacio, Uruguay
Think St. Tropez, only more discreet and artsy, and in Latin America. This Uruguayan coastal resort town with a dynamic art scene brings together Brazilian models and Argentine millionaires escaping the heat of Southern Hemisphere summer.
2. South Beach, Florida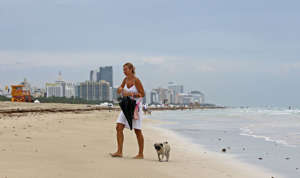 © AP Photo/Alan Diaz A woman walks her dog on the beach on a cloudy day at the South Beach area of Miami Beach, Florida. A veritable catwalk of hot and tan bods, Miami's crowning jewel is a 24-7 experience, thanks to its sizzling nightlife and even hotter sand.
3. Leblon, Rio de Janeiro, Brazil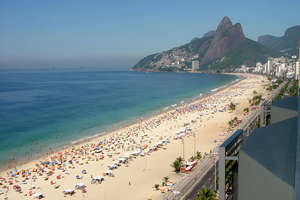 © Provided by The Huffington Post The girl from Ipanema may be tall and lovely, but Rio's reigning queen of beaches is Leblon. Quieter and more upscale than its cousins Ipanema and Copacabana, Leblon's white sand is steps away from some of Rio de Janeiro's trendiest restaurants and clubs.
4. Hanalei Beach, Hawaii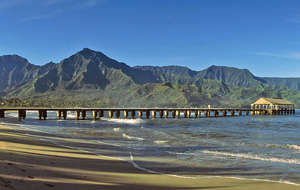 © Provided by The Huffington Post This two-mile-long crescent of sand not only provided idyllic settings for films like South Pacific, but also attracts hard-bodied world-class surfers.
5. Paradise Beach, Mykonos, Greece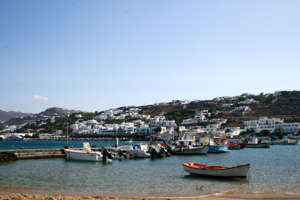 © AP Photo/Kristi Eaton Boats moored in the waters off Mykonos, Greece. The name says it all: If your idea of heaven consists of crystal water, soft sand, and lots of sun-kissed skin, the Greek isle of Mykonos is the place for you. The nearby Super Paradise Beach gets even wilder, with nudists mingling with a mixed gay and straight crowd.
6. Black's Beach, California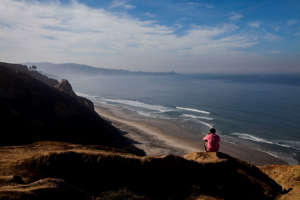 © Bloomberg A visitor looks out over Blacks Beach in San Diego, California. This secluded San Diego spot has a (ahem) very long history as a nudist beach--and remains unofficially clothing-optional.
7. Bells Beach, Victoria, Australia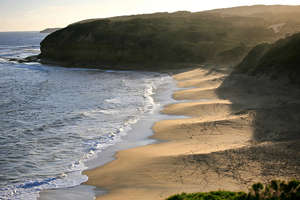 © Provided by The Huffington Post What's sexier than a surfer? A surfer with an Australian accent. This spot 50 miles southwest of Melbourne is home to the annual Rip Curl Pro surf competition--and a whole lot of beautiful people.
8. Las Salinas, Ibiza, Spain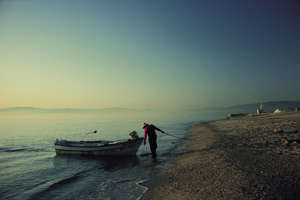 © JMN/Cover/Getty Images Las Salinas Beach. Surrounded by dunes, pine forests, and salt flats (hence its name), Las Salinas is the most iconic spot on jet-setters' playground Ibiza. When night falls, DJs keep the parties going at its many outdoor clubs.
9. Venice Beach, California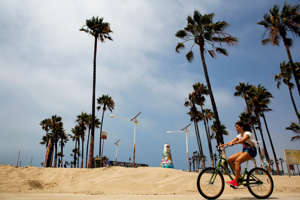 © Patrick T. Fallon/Bloomberg A girl rides a bike on the strand at Venice Beach in Los Angeles, California. If you find eccentricities sexy, this place is it. A veritable human circus of Los Angeles, this sensory overload of beach sees lots of fit sunbathers playing volleyball or gliding on Rollerblades.
10. Sandy Beach, Puerto Rico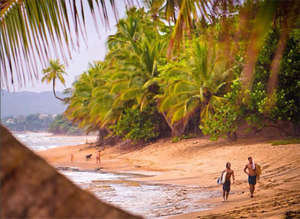 © Provided by The Huffington Post The Caribbean has no shortage of sexy beaches; Puerto Rico alone has a seemingly endless supply of palm-dotted coast. On the western tip of Puerto Rico, Rincon boasts Sandy Beach, favored for its surfing scene, restaurants, and nightclubs.
______________________________________
In case you missed it :
»28 Times Kate Middleton Looked Ridiculously Stylish
»Celebrity photos of the week
»21 free things to do in Tokyo
»Europe's 11 richest billionaires who never went to university

______________________________________