Third electronic bracelet escape

NZ Newswire
28/06/2016
© NZ Police Invercargill man Quintin Hamilton Another escape from Corrections electronic monitoring has prompted the third police appeal for sightings of fugitives in 24 hours.
Invercargill man Quintin Hamilton is wanted by police for escaping custody, after allegedly cutting off his electronic monitoring bracelet at 12.30pm on Tuesday.
Police say Hamilton is dangerous, faces multiple charges and should not be approached. He is the latest in a string of offenders accused of removing their bracelets.
Earlier on Tuesday, police said a man who had previously sparked a two-day police manhunt had cut off his electronic monitoring bracelet and gone on the run in Wellington.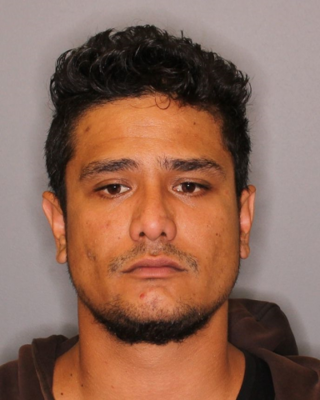 © NZ Police Lyndon Keil Lyndon Keil, 31, removed the bracelet on Monday in Wainuiomata, police said.
In February, Keil was allegedly involved in a firearms incident, where three men went to a woman's home and threatened her with a gun. He faced firearms charges over the incident.
Police say Keil is dangerous and should not be approached.
That was followed by an appeal for sightings of Auckland woman Jahna Bradley-Erikson, 18, who they say cut off her bracelet earlier this month.
Police say she has a tattoo of "Trust Nobody" on her right hand, and "Jahna" on her left wrist.
Police Minister Judith Collins says new, tougher bracelets will be rolled out in the next few weeks.
She said those bracelets would take a lot longer to cut off.
Labour leader Andrew Little says the current bracelets aren't good enough.
"What it tells you is the bracelets don't work, or at least are not secure, and they've got to do something better," he told reporters. "Can we have bracelets that you can't take off, slip off or cut off?"