This Week On The TC Gadgets Podcast: Sony Z2, FyreTV, And The Long-Rumored iWatch

TechCrunch
26/04/2014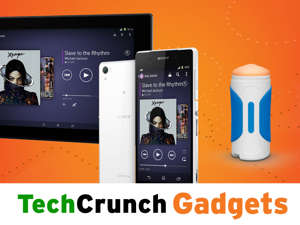 Sony's new Z2 tablet is , so we're taking a look at , tablet and smartphone included. Meanwhile, Amazon is coming into a bit of a legal dispute thanks to a six-year old porn media player . And of course, because John can't go a single podcast without discussing smart watches, we're looking ahead to the forthcoming .
At the end of this podcast, we discuss the AutoBlow 2, which is a sex toy. So this is your NSFW tag if you're listening to us out loud at work or something.
Have a good Friday, everybody!
We invite you to enjoy our every Friday at 3 p.m. Eastern and noon Pacific. And feel free to check out the TechCrunch Gadgets Flipboard magazine right .

You can subscribe to the .

Intro Music by .