This Week On The TC Gadgets Podcast: WunWun, Samsung, Cheap Phones, Amazon, And More

TechCrunch
19/05/2014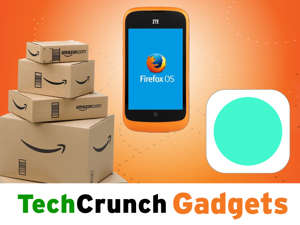 We had trouble narrowing down podcast topics this week, which means that we're kind of all over the place. But the upside is that there's plenty to learn during this week's discussion.
We start out with a lively conversation around Amazon's speedy shipping, and then move on to chat about , an on-demand delivery service based in New York. Meanwhile, Samsung is sending out invitations for what we expect to be a new health tracker as well as new colorful versions of the Galaxy Tab. And then finally, we move on to the .
We discuss all this and more on this week's episode of the featuring , , , and .
Have a good Friday, everybody!
We invite you to enjoy our every Friday at 3 p.m. Eastern and noon Pacific. And feel free to check out the TechCrunch Gadgets Flipboard magazine right .

You can subscribe to the .

Intro Music by .