Thousands expected at Anzac Day services

NZ Newswire
24/04/2017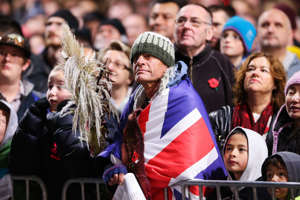 It's been 102 years since New Zealand and Australian soldiers landed on the Gallipoli Peninsula in Turkey, but the desire to remember those who served seems to be growing stronger.
The Tuesday morning service that will see the biggest attendance in the capital takes place at 6am at the Pukeahu National War Memorial Park in Wellington.
A National Commemoration Service will be held at the same location from 11am.
In Auckland, the city's War Memorial Museum at Auckland Domain is the focus of attention for the dawn service at 6am on Tuesday, and there will be another parade from 10.45am.
A parade will take place at Christchurch at the Christchurch Memorial RSA, 74 Armagh St, from 6.15am.
Along with veterans and RSA members, the amount of young faces at services and parades has continued to grow since 2000, with a number wearing old uniforms and medals belong to grandfathers and great-grandfathers.
According to Returned and Services Association historian Dr Stephen Clarke, Anzac Day has come to symbolise what it means to be a New Zealander in a modern world, as much as it is about remembrance.
Even though the last New Zealand WWI veteran, Bright Williams, died in 2003, the wreath-laying, cannon fire and hymns are engaging to young people, Mr Clarke said.
For the fourth year running, the Sky Tower in Auckland will wear a poppy to commemorate Poppy Day and Anzac Day.
To find a service in your area, go to http://rsa.org.nz/find-an-anzac-day-service.