Three arrests after New Plymouth robbery

NZ Newswire
12/10/2016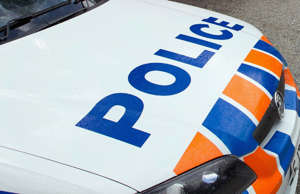 Two women and a man have been arrested after an armed robbery at a New Plymouth betting shop.
Police say the arrests follow an incident around midday on Wedneday, when a person walked into the Fitzroy TAB, showed what appeared to be a firearm and demanded money.
The person, who was was wearing an orange fluoro safety vest and blue waterproof trousers, was fully covered so no skin was visible.
The offender left with an undisclosed sum of money and walked to Beach Street.
Detective Sergeant Mike Aro says police conducted a search of three properties and recovered a firearm, a small amount of cash and other items of interest.
He says a 45-year-old woman has been arrested in relation to the robbery.
A 28-year-old woman and a 36-year-old man were also arrested in relation to the robbery and two other incidents - the robbery of a Barriball St store last Friday and the attempted robbery of a New Plymouth licensed premises.