Three WCC buildings to be demolished

NZ Newswire
24/11/2016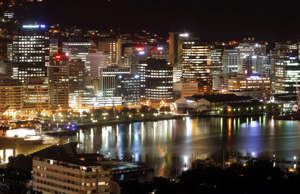 Three Wellington City Council buildings will be demolished after inspections from the November 14 earthquake.
Two of the buildings are on the land the City Council bought as the site for the proposed Movie Museum and Convention Centre, between Cable Street and Wakefield Street.
Recent inspections show some structural damage and they could collapse in another strong quake, and demolition will begin next week.
The council's Recovery Programme Manager, Mike Mendonca, said these buildings were already going to be demolished for the proposed museum and convention centre, but the work had now been moved forward.
The other is the St John's Church hall on the corner of Karori Road and Campbell Street in Karori, and demolition will begin in the next fortnight.
Mr Mendonca says it's a 1960s building which was unoccupied .
It had been damaged in the 2013 quakes and is showing signs of further stress from the 14 November quake.