Too many kids given antibiotics by five

NZ Newswire
16/03/2017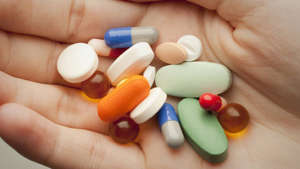 Ninety-seven per cent of New Zealand children have taken antibiotics by the time they are five-years-old, new research has found.
There are concerns that prescribing this many antibiotics for young children unnecessarily could have serious long term consequences, mainly encouraging the spread of antibiotic resistant bacteria, the University of Auckland's Centre for Longitudinal Research - He Ara Ki Mua study found.
The average child received eight courses of antibiotics before starting school, at a rate of almost two courses per child each year.
"Overall levels of antibiotic dispensing here are higher than in the United States and many European countries with the highest levels being for young children and the elderly,'' study author and infectious disease specialist Dr Mark Hobbs said.
''We found that Maori and Pacific children received more courses than NZ European children, as did children living in areas of high socio-economic deprivation compared with those in the least deprived areas."
Many of the courses are likely to have been for seasonal respiratory tract infections which are mostly caused by viruses, as more than a third were prescribed in the winter months.
However, loosely prescribing antibiotics for children under five isn't supported by general practice guidelines; a recent World Health Organisation survey shows a poor level of public understanding of when antibiotics are appropriate.
"There is increasing evidence linking antibiotic use in young children to later weight gain and the development of chronic diseases, with asthma being one example," says Dr Hobbs.
"Our finding that more than nine out of 10 children had been exposed to antibiotics by three years of age is concerning for this reason."
The research was published on Thursday in the Journal of Antimicrobial Chemotherapy.