Tougher penalty sought in bobby calf case

NZ Newswire
27/10/2016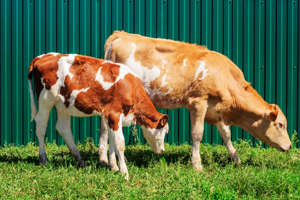 A Waikato slaughterman who admitted abusing more than 100 bobby calves is set to find out if he will face a tougher penalty than home detention.
Noel Pirika Erickson, 38, was sentenced in July to 10 months' home detention and 200 hours' community work.
He had pleaded guilty to 10 charges of cruelty to or ill treatment of an animal.
The charges carry a maximum penalty of a $100,000 fine or five years in prison.
The Ministry of Primary Industries, which brought the prosecution, is appealing against the sentence handed down in Huntly District Court.
The appeal will be heard in the High Court at Hamilton on Friday.