Tourism Holdings eyes bigger profit

NZ Newswire
20/06/2017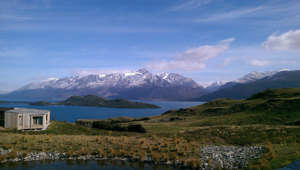 Tourism Holdings has raised its earnings guidance and says annual profit will probably rise by about 21 per cent as New Zealand continues to register record visitor numbers.
The Auckland-based company, the largest holiday vehicle renter in Australasia, expects to report net profit of about $29.5 million in the year ending June 30, up from $24.4m a year earlier, and ahead of earlier guidance for profit to exceed $27m.
The upgrade was due to "recent trading results in New Zealand the USA," it said in a brief statement on Wednesday.
"The details of the improvement and outlook for the next financial year will be discussed in more detail in late August, when the company looks forward to releasing its audited annual results," chairman Rob Campbell said.
New Zealand has been experiencing record short-term visitor arrivals and tourism has been a key plank the country's economic growth over the past year when weak global dairy prices took the wind out of the rural sector.
Tourism Holdings delivered a 38 per cent increase in first-half profit with strong tourist demand in New Zealand and Australia, and has set a goal to achieve annual profit of $50m by 2020.
The shares last traded at $3.83 and have increased 3.5 per cent so far this year, lagging behind the 10 per cent gain on the benchmark S&P/NZX 50 index over the same period.