Tourism Holdings rides tourism boom

NZ Newswire
20/02/2017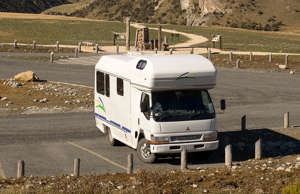 Tourism Holdings, the campervan rental company, has lifted first-half profit 38 per cent with strong tourist demand in New Zealand and Australia.
Net profit rose to $11.3 million in the six months ended December 31, 2016, with revenue rising 9 per cent to $146m, the Auckland-based company said on Tuesday.
The company maintained annual guidance for 2017, but said it will "continue to drive the business to exceed that expectation and treat the $27m as a minimum deliverable".
Tourism Holdings has set a goal for $50m in profit by 2020, which it says is based on conservative top line growth expectations.
It is forecasting gross capital expenditure of $175m in the full year, and $118m in vehicle sales, with the latter recognising an increase in sales from its US Road Bear operation, flex fleet sales and the inclusion of sales from US campervan rental and sales business El Monte Rents which it bought for $91m.
"We have growth and improvement plans for the existing businesses, a clear action plan for El Monte and clarity on the strategic direction of the company as we continue to build our position as a global leader in the RV industry," the company said.
Tourism Holdings said global political events like Brexit and the US presidential election had created some uncertainty, with risks of volatility in consumer confidence or exchange rates, but to date it hasn't seen a material change in bookings.
In the six months to December, New Zealand rental revenue rose 16 per cent to $49.4m, while tourism revenue advanced 17 per cent to $17.7m.
Australian rental sales dipped 0.1 per cent to $36.2m, while US rentals rose 7.3 per cent to $42.5m. The board declared a 10 cents per share dividend.
The shares last traded at $3.88 and have gained 52 per cent in the past 12 months.