Tower board mulls takeover proposals

NZ Newswire
30/03/2017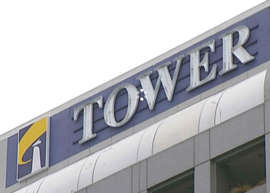 Tower is performing in line with expectations in the first few months of the 2017 financial year, as it considers options for its future with costs from the Canterbury earthquakes escalating.
At the general insurer's annual meeting in Auckland on Thursday, chief executive Richard Harding said the company had a "full-on 12 months" with new initiatives in 2016, and still has "a lot to do to refocus Tower on its core", according to speech notes posted to the NZX.
Two external offers have been made for Tower shares: the first from Canada's Fairfax Financial Holdings, which entered into a binding agreement to pay $1.17 a share in February, while ASX-listed insurer Suncorp Group put forward an indicative offer of $1.30 per share later that month.
The shares recently traded at $1.30, and have gained 56 per cent this year, jumping after each offer was announced to the market.
The board has not yet made a recommendation to shareholders, though it had unanimously approved the Fairfax proposal before the Suncorp offer came along.
Chairman Michael Stiassny said the board is considering both options along with the structural separation it flagged to the market before the bids were made, and a further update will be provided once it has increased certainty, as it's working through the Suncorp offer to understand the conditionality.
Separating Tower into two entities - 'New Tower' and 'RunOff Co', which would deal with leftover claims from the Canterbury earthquakes which have dragged on the insurer's bottom line - is the default option if the Suncorp or Fairfax offers don't complete, and will require up to $100 million of incremental capital.
Tower reported an annual loss of $22.3 million in 2016, widening from a $7m loss a year earlier, as lingering claims from the Canterbury quakes took longer and were more expensive to settle.
Continued uncertainty mean the costs of the earthquakes have continued to escalate, with new over-cap claims and increasing litigation, Mr Harding said.