Tower suspends dividend as loss grows

NZ Newswire
28/11/2016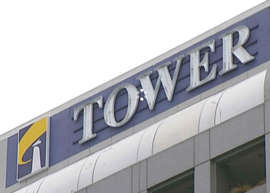 © 3 News The annual loss for insurer Tower grows to $22.3m as it looks to create a separate unit to handle Canterbury quake claims and it suspends its dividend. Tower posted a wider annual loss as the general insurer set aside $25.3 million for provisions due to the Canterbury earthquakes, and detailed plans to separate out the claims into a new unit.
The Auckland-based company posted a loss of $22.3m in the year to the end of September, from a loss of $7m a year earlier, it said. The result included a $14.1m write down of technology assets in the first half.
Tower's shares are the worst performer on the S&P/NZX50 benchmark index this year as the insurer deals with greater-than-expected new claims related to the Canterbury earthquake in 2010 and 2011, saying on Tuesday that it has received about 300 new claims in the past year worth $22m.
It says the Canterbury quakes are taking longer to settle and costing more than other comparable events and it plans to corral the claims into a separate company called RunOff.
It has suspended its annual dividend to preserve capital for the new entity, and says it's evaluating the potential of getting additional funds from capital markets or strategic partners to enable the separation.
"Separation will enable the market to more transparently value Tower," chairman Michael Stiassny said.
The company posted an underlying after-tax profit of $20.1m, down from $30.3m a year earlier. It said its underlying profit improved to $12.6m in the second half, returning to long-term trends, from $7.6m in the first half.
Under its separation plan, the "new" Tower company wold be listed on the NZX and include its current management and board structure, holding its underlying core business in New Zealand and the Pacific.
The RunOff company would be a separate legal entity with its own board and management, holding all liabilities and receivables associated with Canterbury with the aim of managing those to maximise capital return to shareholders.
The Reserve Bank has consented to the creation of two separate licensed entities in initial talks and the process is ongoing to receive formal approval, Tower said.
It expects to put the proposal for separation to shareholders for approval at its annual meeting in March. The dividend is expected to resume after the separation is complete.
Tower's shares last traded at 73.5 cents and have slumped 61 per cent this year.