Tractor sales ploughing on

NZ Newswire
24/11/2016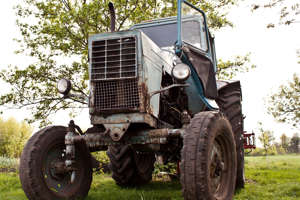 One economic indicator is auguring well for the country's agriculture industry - tractor sales.
The NZ Tractor and Machinery Association says figures for the year to date are relatively buoyant and show the industry overall is stable and weathering the volatility in the global diary markets.
Sales for the nine months to September of 2381 were down 6 per cent compared with the same period last year, but were on a par with 2012.
Association president Mark Hamilton-Manns says there were increases in several areas, including in horticulture and viticulture in Northland, Auckland, Bay of Plenty, Hawke's Bay and Nelson.
In Bay of Plenty, sales jumped more than 50 per cent in the past year, with the success of the kiwifuit and avocado sectors given as the reason.
Mr Hamilton-Manns says Hawke's Bay sales rose 16 per cent.
He believes this is just the start as orchardists are expecting to triple the number of apples planted over the next few years.
One fall recorded was in the traditional dairy segment, where the sale of 100 to 120 horsepower tractors dropped 17.5 per cent.
But Mr Hamilton-Manns says dairy farmers are showing that they're cautiously optimistic as many are still buying.
"What we have noticed is that dairy farmers are focused on good value for money deals when buying tractors," he said.
"They're looking around for the best interest and maintenance deals, often delaying purchase for several months while they do."