Trade Me: Rents rising across New Zealand

NZ Newswire
26/04/2017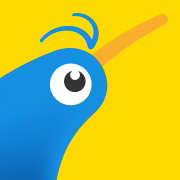 It is not just Kiwi city slickers feeling the pinch from rising housing costs with rents in the regions also jumping 20 per cent over the last five years.
That's according to auction website Trade Me's latest rental report, which found rents outside Auckland, Wellington and Christchurch rose from a median price of $310 per week in 2014 to $370 per week now.
This equated to an annual hit to renter's pockets of $3000, with house for sale prices also rising 29 per cent in the regions, head of Trade Me property Nigel Jeffries says.
In Auckland, rental prices eased by $5 per week in the past month to a median price of $515, which is 3 per cent higher than last year.
Yet, despite the easing prices, tenants still face a massive task to buy their own home, Mr Jefferies says.
He says putting down a 20 per cent deposit on an Auckland property in 2012 on average cost $100,000 or 4.5 years worth of rent.
But in March 2017 a deposit was the equivalent of seven years rent, costing on average $183,000.
Elsewhere, the Bay of Plenty's proximity to Auckland continued to influence its prices with the median weekly rental rising another $20 to hit a record high of $440 per week.
Bay of Plenty rents have now risen a "staggering" 40 per cent in the last three years, with its tenants facing the country's highest costs behind only Auckland and Wellington, Mr Jefferies says.
Canterbury is the only region where rents are down from this time last year after they fell for the 20th month in a row