Trampers in Nelson Lakes with gastro

NZ Newswire
31/12/2016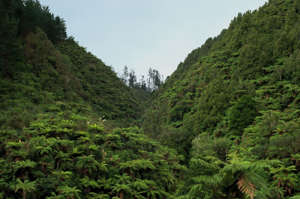 © stevekeall/iStock/Getty Images DOC is advising trampers on Nelson Lakes track to take extra hygiene precautions after members of a tramping party came down with a suspected gastro bug. Members of a party of 16 trampers have been unwell with vomiting and diarrhoea on the Travers-Sabine walking circuit in the Nelson Lakes National Park.
The Department of Conservation is advising trampers on the walk to take extra hygiene precautions after a hut warden raised the alarm about the suspected gastro bug.
The group of trampers, who are New Zealanders, are the only people affected at this stage, though there are isolated reports of people being unwell in the area.
The group will be coming out of the area on Saturday and will put up in an empty DOC house until they feel better.
DOC has been in contact with public health specialists and is monitoring the situation to see if additional measures are required.
Trampers are advised to clean, wash and dry their hands before and after using the toilet, before handling food or touching food preparation surfaces.
Extra hand sanitiser and bleach have been put in huts along the 80km loop walk but DOC doesn't know how many people are on it because not all the huts are bookable.
It usually takes people about five days to complete the circuit and the huts are typically half to three-quarters full at this time of the year.