Treasury forecasts could help English

NZ Newswire
7/12/2016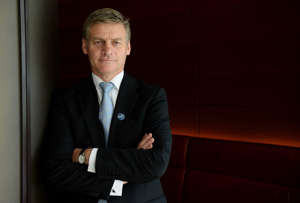 The Treasury's latest economic growth and budget surplus projections are about to be revealed.
It will release the Half Year Economic and Fiscal Update on Thursday, and it's expected to show higher than expected surpluses for the next few years.
That could enhance Finance Minister Bill English's reputation as a sound fiscal manager and improve his chances of becoming prime minister on Monday.
Treasury has estimated earthquake damage will cost the government about $3 billion.
Despite that, Prime Minister John Key has been upbeat about the state of the books.
He has said that even with the earthquake factored in, he expects the government will have enough headroom for increased spending and tax cuts - if that's what is decided.
His optimism is supported by the final accounts for the 2015/16 year, released in October, which showed a surplus of $1.8b had been achieved compared with a forecast $176 million.
Finance Minister Bill English, who could be prime minister by Monday, will release his Budget Police Statement with the HYEFU.
It will set out the broad policy goals for the government's next budget.