Treasury unhappy about screening programme

NZ Newswire
14/07/2016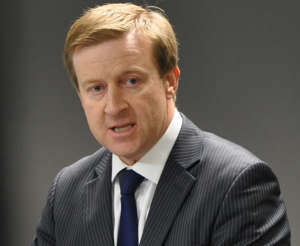 © AAP/NZN Image/David Williams Health Minister Jonathan Coleman Treasury wasn't happy about putting money into the May budget for the roll-out of a national bowel screening programme, documents show.
However, that didn't make any difference and the budget set aside $39 million over four years for a staged roll-out.
The documents show Treasury told ministers in February the Ministry of Health hadn't given it enough information.
"The business case has been developed over a highly compressed timeframe - approximately three months - which has been characterised by limited consultation with district health boards and other parts of the health sector," it said.
"This appears to have led to the adoption of assumptions about cost and timing which do not stand up to scrutiny."
On budget day Health Minister Jonathan Coleman said it was known that bowel screening saved lives by detecting early stage cancers.