Trio of companies drag local shares down

NZ Newswire
5/12/2016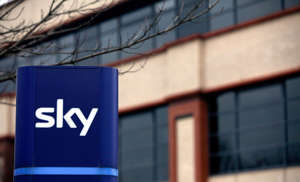 © Jason Alden/Bloomberg Sky Broadcasting Group New Zealand shares declined, dragged lower by Ryman Healthcare, Sky TV and Steel & Tube Holdings, while Hellaby Holdings gained after a lift in its takeover offer from Bapcor.
The S&P/NZX50 Index dropped 50.14 points, or 0.7 per cent, to 6,854.71. Within the index, 30 stocks fell, 16 rose and five were unchanged. Turnover was $122.9 million.
Prime Minister John Key on Monday announced he intends to step down in a week, surprising pundits.
The announcement hasn't had much impact on the local index, said Craig Stent, director and research analyst at Harbour Asset Management, with negative offshore leads including the resignation of the Italian prime minister Mario Renzi following a constitutional referendum pulling the local index lower.
Ryman Healthcare was the worst performer, down 4.1 per cent to $8.37, while Summerset Group Holdings declined 3.9 per cent to $4.69 and Kiwi Property Group dropped 3.1 per cent to $1.395.
Sky TV fell 1.9 per cent to $4.57. Sky said the date for a decision on its Commerce Commission application to merge with Vodafone New Zealand has been pushed back to Feb. 23, 2017, from Dec. 21, to give the commission more time to assess a large number of submissions.
Trade Me Group fell 1.4 per cent to $4.80. The online retailer has sold its accommodation website Travelbug and online booking engine BookIt, to interests associated with the Torpedo7 sporting goods site for an undisclosed sum.
NZX dropped 1 per cent to 99 cents. Cash trading on the NZX increased for a fourth consecutive month in November, with the value and volume of trades rising.
Trustpower was the best performer on the index, up 3 per cent to $4.49 while Tower gained 2.8 per cent to 73 cents and Scales Corp rose 2.3 per cent to $3.50.
Outside the main index, former member Steel & Tube Holdings dropped 5.5 per cent to $2.24.
ASX-listed Bapcor gained 1.8 per cent to $4.99 while Hellaby Holdings gained 7.5 per cent to $3.44. Bapcor on Monday raised its takeover offer for Hellaby to $3.60 a share from $3.30, bringing it into the independent valuation range, winning increased acceptances from the Accident Compensation Corp and drawing in other institutional investors to lift total support for its proposal to 40 per cent.