Two new charter schools to open

NZ Newswire
30/08/2016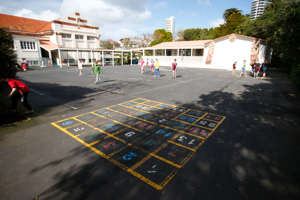 © Phil Walter/Getty Images Two new charter schools to open Two new charter schools will open next year in Hamilton and Napier.
ACT leader and education under-secretary David Seymour says they'll have a combined roll of 157, growing to a maximum 500 by 2021.
They'll join the eight that are already operating.
Te Kopuku High will be a co-ed school for years seven to 13, targeting Maori students in Hamilton.
Te Aratika Academy will be a boys secondary school, also targeting Maori students, in Napier.
Mr Seymour says they were selected from 26 applications to run charter schools, which the government calls partnership schools.
Charter schools, an ACT Party initiative, are controversial.
They're state funded but can be run by trusts operated by business groups, churches and local organisations.
They can set their own curriculum and term times, and don't have to employ registered teachers.
The rationale for them is that they can tailor their teaching to suit students who are performing poorly, or failing, in the state system.
Charter schools are fiercely opposed by teacher unions and the Labour Party.