Unplug digital devices at rail crossings

NZ Newswire
14/08/2016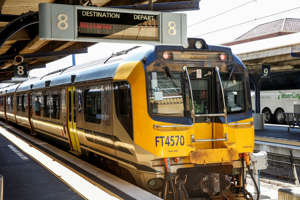 © Oliver Strewe/Lonely Planet Images/Getty Images Unplug digital devices at rail crossings A campaign for Rail Safety Week aims to remind people to stay alert and cross carefully at level crossings, including putting digital devices away.
The campaign is being launched by Transport Minister Simon Bridges at the Wellington Railway Station on Monday.
Reports from train drivers and CCTV footage show people wearing headphones and using mobile technology around crossings and generally not taking enough care, Kiwirail says.
This is part of a trend the rail operator is noticing of more accidents involving pedestrians, particularly at urban crossings.
There are more than 4000km of track and 2800 level crossings in New Zealand.