Urgent funds for Sir Ed's Antarctic hut

NZ Newswire
26/11/2016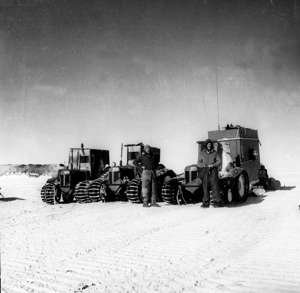 The government has made a last-minute donation to help preserve Sir Edmund Hillary's Antarctica hut.
Hillary's hut, or the Trans-Antarctic Expedition Hut, was the first building constructed at New Zealand's Scott Base in 1957 and was used as a springboard for Sir Ed in the first-ever trip overland to the South Pole by motor vehicle.
Since last year, it has been the subject of fundraising efforts - including a 2000-kilometre cross-country tractor journey - by the Antarctic Heritage Trust, which hoped to raise $1 million to restore, preserve and maintain the structure.
But with only $784,000 raised and the hut's 60th anniversary only eight weeks away, the government has stepped in with a $180,000 donation to cover the shortfall and allow for urgent work.
Announcing the funding during a visit to Antarctica this week, Heritage Minister Maggie Barry said it would allow for urgent repairs, the removal of asbestos, and the preservation and digitisation of 350 objects inside.
"The trust's specialists bring the past alive through the use of digital technology and this project will enable them to make more of this vital history available online," she said.
In September, three tractors - including two of the model Sir Ed took the South Pole - completed a near-month-long journey from Auckland's Piha to Mount Cook, the same distance from Scott Base to the pole, as part of a fundraiser to save the hut.