US attorney-general dumped after defying Trump order

Radio New Zealand
31/01/2017
The White House has sacked the acting US Attorney-General who told Justice Department lawyers not to defend Donald Trump's immigration order.
Sally Yates was named deputy attorney general by then-President Barack Obama in 2015. Mr Trump asked her to stay on as acting head of the Justice Department.
Hours after saying the executive order did not appear to be lawful, Ms Yates was replaced by Dana Boente, the US Attorney for the Eastern District of Virginia.
.@POTUS has named Dana Boente, US Attorney for the Eastern District of VA as Acting Attorney General. Sally Yates has been relieved.

— Sean Spicer (@PressSec) January 31, 2017
In a statement, the White House said Ms Yates had "betrayed" the department "by refusing to enforce a legal order designed to protect the citizens of the United States". It said her actions were political.
"Ms. Yates is an Obama Administration appointee who is weak on borders and very weak on illegal immigration," the White House said. Mr Boente said in an interview with the Washington Post that he would enforce the immigration order.
Mr Trump's order halted the entire US refugee programme for 120 days, indefinitely banned Syrian refugees and suspended all nationals from Iran, Iraq, Libya, Somalia, Sudan, Syria and Yemen for 90 days.
It has sparked protests around the globe and condemnation from international leaders.
Ms Yates told department lawyers not to defend the order because she was not "convinced" it was lawful.
She was days away from being replaced by Mr Trump's nominee, Republican Senator Jeff Sessions, who is awaiting Senate confirmation.
In a letter to employees published by US media, she noted the order had been challenged in court in a number of jurisdictions.
"My responsibility is to ensure that the position of the Department of Justice is not only legally defensible, but is informed by our best view of what the law is," she wrote.
"I am responsible for ensuring that the positions we take in court remain consistent with this institution's solemn obligation to always seek justice and stand for what is right."
The White House dismissed her comments as rhetoric and said Mr Trump acted within his presidential powers. The Democratic National Committee (DNC) has condemned Mr Trump's firing of Ms Yates.
"Donald Trump can try to silence heroic patriots like Sally Yates who dare to speak truth to power about his illegal anti-Muslim ban that emboldens terrorists around the globe," the DNC said in a statement.
"But he cannot silence the growing voices of an American people now wide awake to his tyrannical presidency."
A rare move
There have been only a handful of instances in US history of top Justice Department officials publicly breaking with the White House.
The most famous example was in 1973, when then-Attorney General Elliot Richardson and his deputy resigned rather than obey President Richard Nixon's order to fire a special prosecutor investigating the Watergate scandal.
The incident - which became known as the 'Saturday Night Massacre' - was a public relations disaster and is seen as a turning point in Nixon's administration.
Protests continue 
Tens of thousands of people have rallied in US cities and at airports in the past few days to voice outrage over President Trump's executive order.
In New York, Washington and Boston, a second wave of demonstrations followed spontaneous rallies that broke out at US airports on Saturday as US Customs and Border Protection agents began enforcing Trump's directive.
Former US President Barack Obama apparently broke with the convention of former presidents avoiding comment on their successors. Commenting on the protests about the immigration order, Mr Obama said he was "heartened".
"Citizens exercising their constitutional right to assemble, organise and have their voices heard by their elected officials is exactly what we expect to see when American values are at stake," he said in a statement, which did not mention Mr Trump by name.
New Zealand Prime Minister Bill English said today the government was checking whether New Zealand had an exemption from immigration curbs in the US.
Speaking to Morning Report today, he said he did not think the US policy was racist, but he was not trying to defend or explain the policy.
- Reuters / BBC
More From Radio New Zealand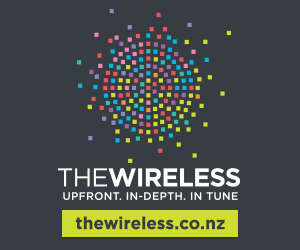 Radio New Zealand