Vaccination refusal rate high in Northland

NZ Newswire
14/07/2016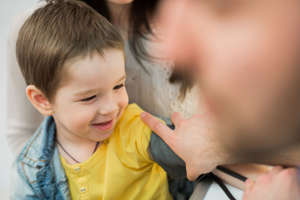 © romankosolapov/iStock/Getty Images Vaccination refusal rate high in Northland Northland parents are refusing six-week vaccinations for their children at a rate almost twice the national average according to researchers who say remote living may be to blame.
A study by the Northland District Health board has revealed difficulties accessing care are more likely to be a factor in parents refusing vaccines rather than ethnicity or socio-economic factors.
Juliet Rumball-Smith followed the vaccine schedule of almost 12,000 children from the region born between January 2009 and December 2013 and found parents of 897 children declined the first vaccines at six weeks.
"About 7 per cent declined one or more of the scheduled six week childhood immunisations, a proportion of around twice the national average in 2014," Ms Rumball-Smith said in her report.
"Ninety-five per cent of those children who were declined their six week immunisations were also declined the vaccinations at the three-month and five-month milestones."
The majority of children, 52 per cent, were identified as New Zealand European and 42 per cent as Maori.
Ms Rumball-Smith has suggested primary care providers more actively engage with caregivers before the three and five month vaccinations.