Varsavsky Bets On The Gramofon As A New Take On Social Music

TechCrunch
15/04/2014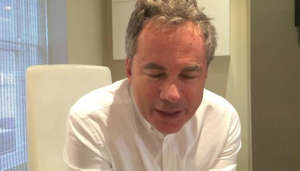 Today, crowd-sourced Wifi network operator . This offers a simple Fon-like Wi-Fi sharing functionality via a simple Facebook log-in, can be plugged into an music speakers and comes with a year's subscription to Spotify. With such a mash-iup of services, it's quite a new concept on the market/
The device could be a game-changer for Fon, which although it's still growing like a weed, could use a little sexiness around its product. Then again it may turn out to be a pet project which was a 'nice to have' not a must have' for Fon. Remember, this is launching on Kickstarter, so it's not as if Fon is putting all its potential muscle behind it.
But whatever happens, it's all gravy for Spotify, which is now bound to gather some interesting data on how much people are into these kinds of hardware devices liked to its service.
We spoke to CEO Martin Varsavsky in London on the launch of his new pet project.