Vector to support HRV, PowerSmart growth

NZ Newswire
15/03/2017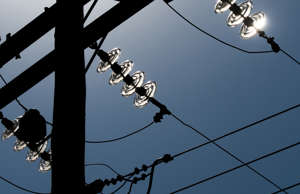 © Getty Images File. Vector will put up the capital needed for its newly acquired home ventilation unit E-Co Products Group, known as HRV, and solar installation division PowerSmart to expand, says chief executive Simon Mackenzie.
The Auckland-based electricity, gas and telecommunications lines company on Wednesday bought HRV and PowerSmart for undisclosed sums, using existing facilities to pay for the purchases.
Mr Mackenzie told BusinessDesk the new businesses fit nicely with Vector's broadening array of energy services, which has seen it branch out into new energy technologies including smart meters, batteries and solar panels.
"Both E-Co and PowerSmart completely conform with that strategy of delivering solutions to customers, whether they're residential, commercial or industrial," Mr Mackenzie said.
Vector will "help them grow further and encourage them to look for other acquisitions".
Vector's unregulated businesses managed to generate higher earnings for the utility firm in the six months ended December 31, rising 2.3 per cent to $84 million due to growth in its New Zealand smart metering business.
Mr Mackenzie said both businesses were in "very good shape" and will start adding to Vector's earnings from the 2018 financial year.
Vector's acquisitions come as the government reassesses its energy efficiency and conservation strategy, with a consultation document focusing on transport, heat used in industrial and manufacturing processes, and innovative and efficient use of electricity, the three areas seen as delivering the biggest emission and energy savings.
The company has also been building a closer relationship with Auckland Council, this year signing a partnership with the local body to fund a series of projects to promote sustainable and renewable energy use in the country's biggest city.
On Tuesday, Auckland mayor Phil Goff, Vector and its controlling shareholder Entrust launched a programme to deliver free hot water heat control units, up to 15,000 LED lightbulbs and energy advice to residents in the suburbs of Papakura and Takanini.