Vic Gundotra, The Father Of Google+, Is Leaving Google After 8 Years

TechCrunch
25/04/2014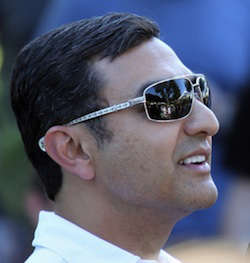 Vic Gundotra, the father of Google+, today that he is leaving Google after eight years with the company. It's unclear where he is going next or who will take over his position at Google.
In his announcement, Gundotra says he is "looking forward to the journey yet to come."
"I have been incredibly fortunate to work with the amazing people of Google. I don't believe there is a more talented and passionate collection of people anywhere else," Gundotra wrote in his announcement today. "And I'm overwhelmed when I think about the leadership of Larry Page and what he empowered me to do while at Google. From starting Google I/O, to being responsible for all mobile applications, to creating Google+, none of this would have happened without Larry's encouragement and support."
In a , Google CEO Larry Page noted Gundotra's past achievements at Google (he was previously at Microsoft) and praised him for having "built Google+ from nothing."
It also remains to be seen what this means for Google+ itself, now that it has lost its strongest backer inside the company. Page says Google will continue "working hard to build great new experiences for the ever increasing number of Google+ fans." Now that the project has lost its leader, though, there is a definite chance that Google will start deemphasizing Google+ again.
, Larry Page also emphasized that Google would continue to invest in Google+.
Updating…