Wannabe playboy blows £1MILLION on sports cars, strippers and parties after bank error gives him unlimited overdraft

Mirror
9/12/2016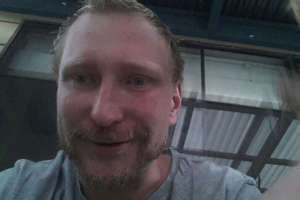 A wannabe playboy given an unlimited overdraft by his bank in error blew more than £1m (NZD$1.76m) on sports cars, speed boats, strippers and parties.
A technical glitch meant Luke Moore, then 22, had access to a bottomless well of cash and began living the ultimate bachelor lifestyle.
The young Australian, who was £5,300 in debt at the time, treated himself to luxury holidays, a £54,000 Aston Martin , a £21,000 Maserati and a £32,000 boat.
But the authorities caught up with him and Moore, now 29, was jailed on fraud charges.
However, he won an appeal against his conviction last week after arguing his actions were not deceptive, according to The Daily Telegraph in Australia.
Moore's £169,000 Maserati sports car
Photo: NSW Police
The young man also treated himself to a $54,000 boat
He is now, perhaps ironically, studying criminal law, drives and £500 car and lives off two-minute noodles at his mum's house.
But Moore says he is happier now than when he was living the high life.
He said: "I pull more chicks now with $20 in my pocket than I did when I was splashing the bank's cash.
"With age comes wisdom and confidence and I've learned money doesn't buy everything — but it was great while it lasted."
A Hyundai was also in Moore's fleet of vehicles
Photo: NSW Police
His cars were seized by police when the banking error came to light
Moore was jailed last year after the 2010 banking error came to light. He was handed a four-year stretch for obtaining a financial advantage by deception and three years for dealing proceeds of crime.
But the New South Wales Court of Criminal Appeal ruled he had not deceived anyone and overturned his conviction.
His high life began six years ago when the benefits claimant opened a bank account and found there was no limit to how much money he could withdraw.
Sports and music memorabilia - including signed Michael Jackson records and a Michael Jordon basketball shirt - were among the property seized by fraud detectives.
Michael Jackson memorabilia took pride of place in the fraud suspect's haul of seized property
Photo: NSW Police
A Michael Jordan basketball shirt that was in Moore's collection
Photo: NSW Police
At the time of his arrest he owed £1.24m.
Moore said he misses the "cocaine, strippers and fast cars", but realises that family and friends are now his "biggest treasures".
When his conviction was overturned, Moore wrote on Facebook: "Not guilty."