Wanted: More female engineers

NZ Newswire
17/08/2016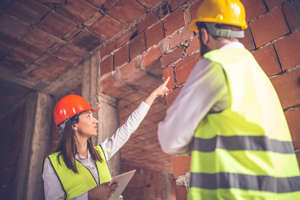 © Getty Images Only 13 per cent of engineers in New Zealand are women. Just six per cent are Maori and mere two per cent are Pasifika.
The Institution of Professional Engineers New Zealand wants to lift those figures.
"We need to make sure we're tapping the whole pool of people who could be engineers, not just those who look like the engineers of the past," president Elena Trout said.
"New Zealand needs more engineers and we can't afford to select from a limited talent pool."
IPENZ has pointed to global research by management consulting firm McKinsey that found gender-diverse companies are 15 per cent more likely to perform better than average, while ethnically-diverse ones were 35 per cent more likely.
The issue of diversity in engineering, and helping industry leaders achieve it, will be the focus of a Diversity in Action conference in Wellington on Friday.
Ms Trout said IPENZ's own research suggested there were a number of barriers to increasing diversity.
Among them was non-inclusive workplace cultures, a lack of challenging part-time or flexible work and gender pay gaps.