Wanted: name for a chimp

NZ Newswire
22/04/2016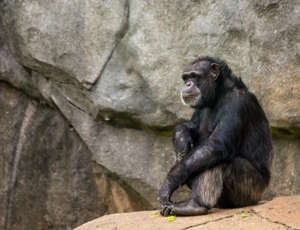 Chimpy McChimpface anyone?
That could be a name suggested for an as yet unnamed female chimpanzee born earlier this year at Hamilton Zoo.
The zoo is running a public naming competition and staff were encouraging monikers relevant to the two-month-old's background.
"We're looking for names which relate to the chimpanzees' natural habitat in central and western Africa. We think their ancestral homeland should be an important part of how the public sees and appreciates them," acting curator Catherine Nichols said.
Entries will be assessed by zoo staff who will also select a winner.
Earlier this month the naming of a new British polar research vessel was hijacked after the public voted overwhelmingly in favour of Boaty McBoatface.
Despite gaining four times as many votes as the runner-up it has not yet been confirmed as the new vessel's name.