Warning that bills may be hacked

NZ Newswire
27/05/2016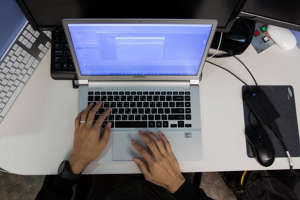 © SeongJoon Cho/Bloomberg Warning that bills may be hacked Hackers are accessing builders' emails and altering bank account numbers on invoices before they reach clients, Consumer New Zealand warns.
The client, expecting the invoice, pays the bill and only realises they've paid the money to the wrong place when the builder chases up payment.
Consumer NZ is aware of two people who have fallen victim to the scam, one of whom lost $14,000, says chief executive Sue Chetwin.
The hackers are thought to be targeting builders because they're likely to send invoices for large one-off payments.
She says banks must alert people to such scams earlier, using their websites.
Ms Chetwin says anyone who thinks they've been a victim of this type of scam should report it to police and their bank immediately.