Warrant issued after officer run down

NZ Newswire
8/08/2016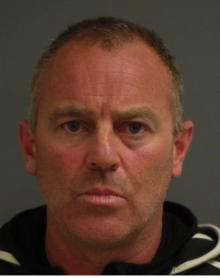 A hunt is on for an Auckland man after a police officer was run down during a traffic stop.
Police have issued an arrest warrant for 44-year-old Kyle Tweedie, who they allege was driving a blue 2002 Subaru that hit the officer in Kinsgland on Saturday morning.
Tweedie was on bail and due to appear in Auckland District Court on Monday for a different matter, but never showed up, prompting the warrant.
The officer had pulled the car over at about 11am when it drove into her, throwing her onto the bonnet and then the road.
She managed to return to her squad car, but lost the Subaru, which was found abandoned in Mount Albert on Sunday.
"Our officer was checked out and though she had some bruising, was back at work that afternoon," Detective Senior Sergeant Glenn Baldwin said.
The car has been towed and forensically examined and police are calling for anyone who knows where Tweedie may be to come forward.