Warriors doctor returns after heart attack

NZ Newswire
13/05/2016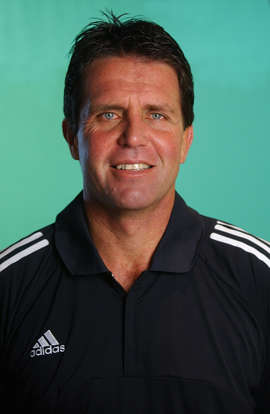 © Ross Land / Getty Images John Mayhew, Doctor, All Blacks Three weeks after emerging from an induced coma, Warriors doctor John Mayhew is back and tending to his players.
The former All Blacks doctor suffered a heart attack in April but has made a full recovery and will be on full duty at Saturday's NRL game against the Penrith Panthers in Christchurch.
Mayhew happily helped unload bags from the airport carousel after arriving on Friday and coach Andrew McFadden said the 61-year-old was in good spirits.
"The doc's still alive and kicking and he's certainly got his personality he's brought with him," McFadden said.
Mayhew missed three games after suffering cardiac arrest while exercising on April 19.
He had recovered enough to watch from the grandstand in the Warriors' last-start win over the Dragons in Auckland two weeks ago.
His brother Simon assumed the first grade doctor duties in his absence.